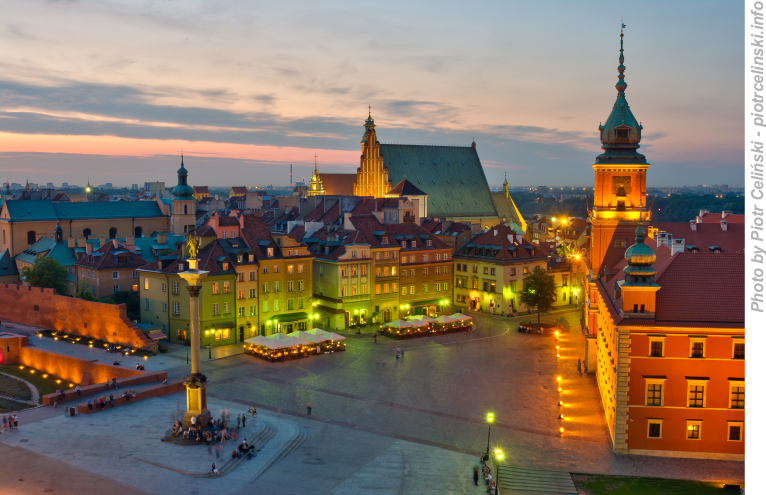 Invitation

On behalf of the European Society for Artificial Organs (ESAO), it is our great pleasure to invite you to participate in the XLIII Annual ESAO Congress that will be held in Warsaw (Poland) on September 14-17, 2016.
The Congress will take place at the premises of the Nalecz Institute of Biocybernetics and Biomedical Engineering (IBBE PAS) and the International Centre of Biocybernetics, Polish Academy of Sciences, which is the most important Research Centre for Biomedical Engineering in Poland.
The scenery of the Congress venue will create a unique scientific atmosphere, facilitate presentation of the latest achievements in the wide field of artificial organs including novel biomaterials, bioartificial organs and regenerative approaches to stimulate discussions and inspire an exchange of creative ideas, bringing us closer "Towards Effective, Seamlessly integrated and Affordable Artificial Organs", which is the theme motto of the XLIII Annual ESAO Congress. We believe that these three features of artificial organ therapy, such as the ability to effectively replace, substitute or regenerate the natural organ's function, the seamless integration with the human body and affordability are altogether at the sharpest edge of the bioengineering revolution.
We are determined to prepare an exciting congress by inviting distinguished experts and by giving scientists, clinicians, industrial partners and students the opportunity to present their work. The meeting will contain a combination of plenary lectures, general oral and poster sessions, ESAO working group and corporate member symposia. Special symposia will be also arranged by assigned organizers, who will invite keynote and other speakers to report about latest significant findings and developments. We will also organize a memorial symposium to honour and commemorate our previous director of IBBE PAS and former ESAO Treasurer and President Elect, Professor Jan M. Wójcicki, who unexpectedly passed away in 2013.
In 2016, the Annual ESAO Congress will be hosted in Warsaw, the capital of Poland, for the third time. However, the city has been changing and developing very fast since the last ESAO Congress in Warsaw in 2004. Therefore, Poland´s capital has a lot to offer even to those who visited the city in the past. We are sure that you will find it very interesting and exciting to discover the new face of this bustling metropolis, experience its unique atmosphere and get to know the extraordinary history of the capital of Poland. The official tourist website of the city claims that "there are countless reasons to fall in love with Warsaw". We hope that after staying in Warsaw on the occasion of the ESAO 2016 Congress, you will realize that it is not just an empty slogan but the real truth.
We look forward to meeting you in Warsaw to explore together the fascinating area of artificial organs and to spend a good time together.
| | | |
| --- | --- | --- |
| | | |
| Piotr Ladyzynski | Marek Darowski | Thomas Groth |
| Congress President | Honorary Congress President | ESAO President |